A software to guide you through the process of directly selling licenses to copyright infringers. Worldwide.
Every photographer loses a lot of money because of copyright infringements on the web. Use Fair Licensing to easily sell retroactive licenses to infringers now.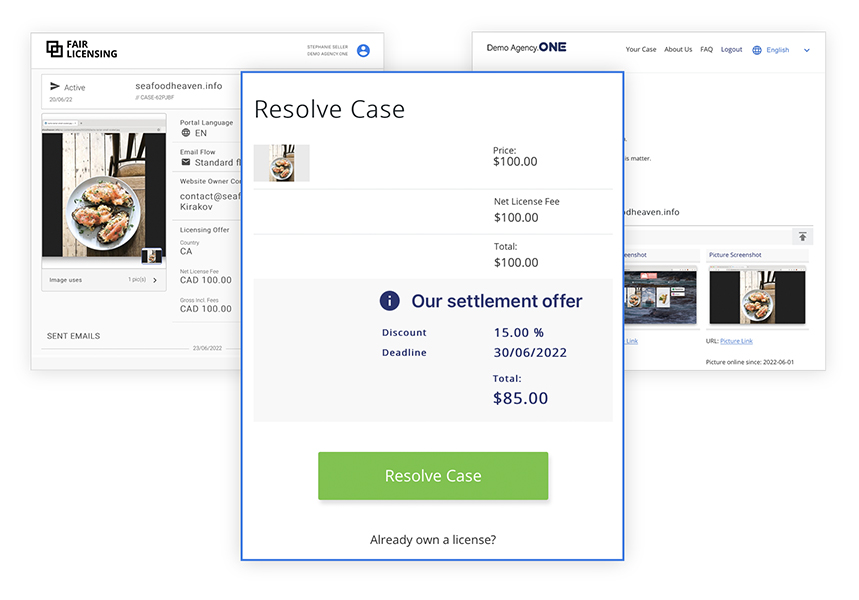 FAIRNESS
You know that most copyright infringements are just mistakes and and you are looking for a fair and proportionate response.
CONTROL
You want full control of all interactions with copyright infringers and turn them into new customers instead of opponents.
RETURN
You want to grow and stabilize your revenues by enforcing your copyright without risky legal processes and litigation.
AUTONOMY
You want to be independent of external copyright enforcement partners and give every case the attention it deserves.

Sign up for Fair Licensing
Create your Fair Licensing account. No credit card required.
Then follow a few easy steps to set up your Fair Licensing account.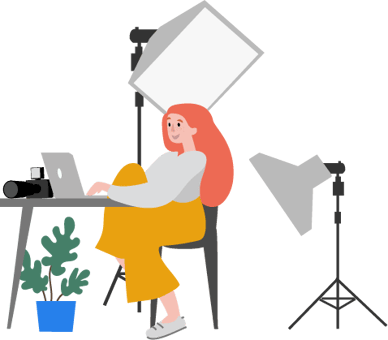 Create a case containing all the information about the copyright infringement.
A case contains screenshots of the infringement, your original picture, contact details of the website operator, and a post-licensing offer. You may set up a your case manually or import case information from the PIXRAY image search engine.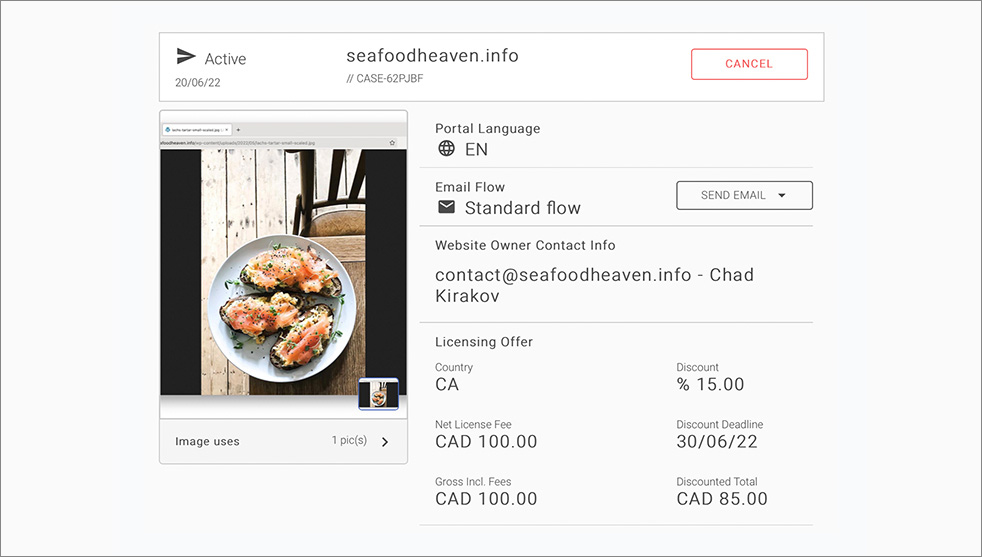 Inform the infringer about your licensing offer via email.
Connect your email account to Fair Licensing and send a message to the infringer from your own email address. With the Fair Licensing Email Flows system you only draft your mails once and use them many times in all of your cases. No need to type an individual message for every case.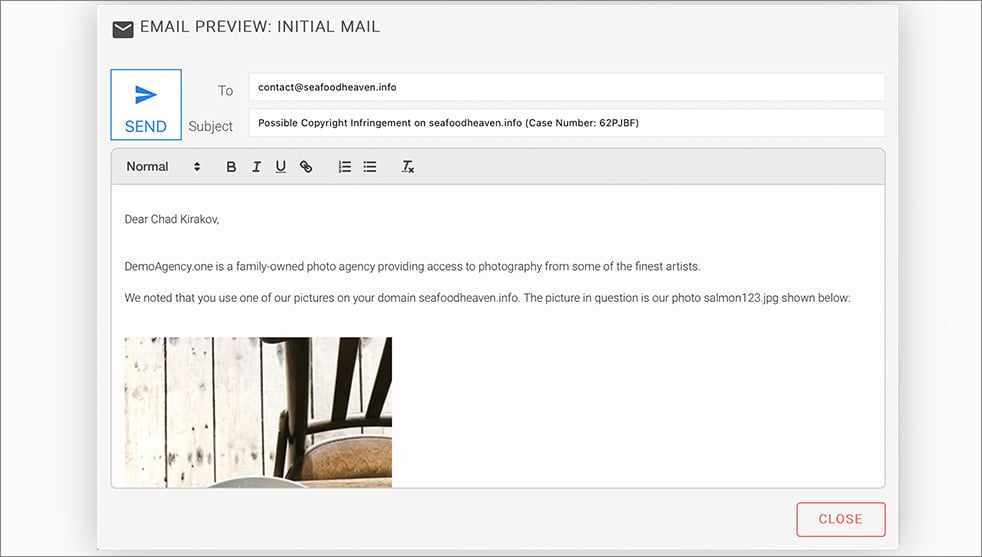 The infringer logs into the case, reviews your offer and purchases a license.
The email to the infringer contains a link to your Fair Licensing Settlement Portal. The infringer logs in, reviews your licensing offer and purchases a license by using one of the many available payment methods. The Settlement Portal is in your look and feel and may be integrated into your own website. Payments made by the infringer go right to your account.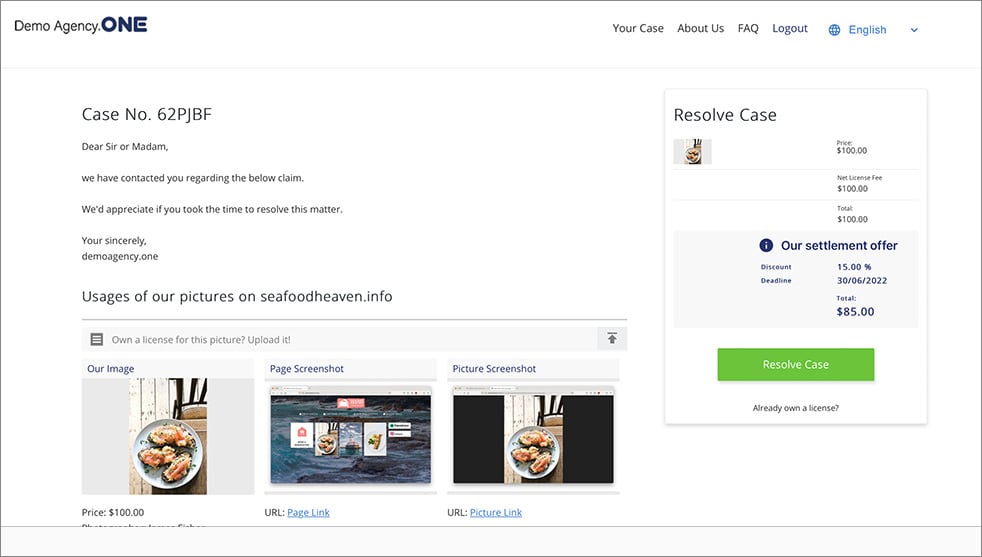 Lite
---
Single seat
Case Management Portal
Email Templating Engine
Run settlement portal on fairlicensing.com
Pro
Share charged 33 %
To book the Pro plan, register for the Lite plan and upgrade within your account.
← Everything in Lite
+
---
Run settlement portal in your own domain
Customize settlement portal with your own logo
Send emails from FAIR LICENSING using your own domain
Possibility to book additional seats at just € 29 per seat/month
Define up to three different email flows
Possibility to operate settlement portal in up to two different languages (out of German, English and Spanish)
Enterprise
Share charged 25 %
To book the Enterprise plan, register for the Lite plan and upgrade within your account.
← Everything in Pro
+
---
Unlimited Email flows
Settlement portal in up to three different languages (out of German, English and Spanish)
All prices mentioned are net prices, the legally applicable VAT will be added.